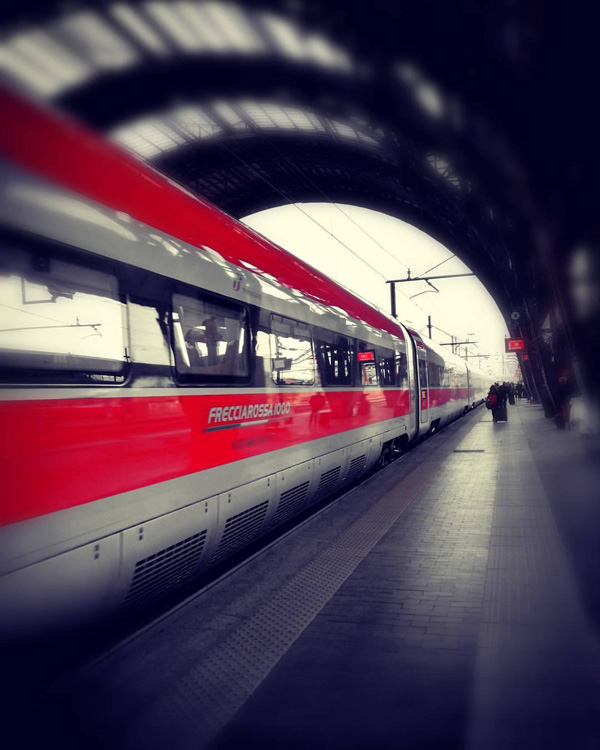 The revolution


The OMNIA cantilever, which has by now become an internationally recognized standard, can be described as a successful mix between tradition and innovation, which synthetizes the philosophy that has driven and still keeps driving the growth of Satferr Srl.
The system originated from an apparently simple idea: creating a technologically advanced solution that would be easy to manage throughout its life cycle. This thought brought together the best skills of Satferr Srl, Gruppo Bonomi Spa e GCF Spa – Bonciani Spa, which led to the milestone of June, 10th 2009, when the first installation of the OMNIA cantilever took place on the traditional Milano-Bologna line, between Piacenza and Pontenure (3 kV dc, 180 km/h operating speed).
The years have gone by and nowadays the OMNIA cantilever is currently employed not only on 3kV dc lines, but also on the AV/AC 25 kV a.c. railways and on the urban transportation systems.
Not only has it become a standard recognized by RFI Spa, hence on the whole Italian territory, it has also conquered the British market, which is a particularly significant achievement, since the traditional cantilever used throughout the world before OMNIA had been created and developed in the U.K. and had been a worldwide reference for decades. Further installations of OMNIA can be found in Morocco, Bulgaria and Tunisia.
Eight strongholds
The OMNIA cantilever is a revolutionary and extremely versatile solution, which can be used for any kind of exigence or employment in the electric traction field.
The eight strongholds constituting the cantilever mirror the original idea: a technologically-advanced solution that can significantly simplify the whole life cycle of the cantilever: from the manufacturing to its dismissal, going through the installation, the maintenance and the emergency services.
Identification of a geometry allowing for the maximum elasticity of employment;
Identification of one or more materials bearing the adequate characteristics (mechanical, chemical, ..);
Optimization of the total cantilever mass and of the mass of the single components;
Optimization of the number of components of the cantilever;
Identification of an innovative mechanical connection among the components of the cantilever;
Possibility of employment of the cantilever with any kind of catenary, any kind of power supply and with any track geometry;
Possibility of employment of the cantilever with any kind of catenary, any kind of power supply and with any track geometry;
Employment of the cantilever up to an operating speed of 250 km/h (3kV dc lines) and 400 km/h (25 kV ac AV/AC lines – high speed);
Full compliance with the current international regulatory and legislative framework.
SATFERR srl
Design and development of innovative solutions for the railway sector.